Collateral Mortgage Charges – The Facts
As the financing world changes with tighter policies, new regulations and tougher qualifications, I feel it is very important to revisit some information surrounding Collateral Mortgage Charges.
A collateral mortgage charge according to The Financial Consumer Agency of Canada website is;
Collateral charge
A collateral charge can be used to secure multiple loans with your lender, including a mortgage and a line of credit.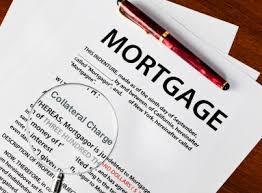 The charge can be registered for an amount that is higher than your actual mortgage loan. This allows you to potentially borrow additional funds on top of your original mortgage loan in the future without having to pay fees to discharge your mortgage and register a new one. You only have to make payments, including interest, on the money you actually borrow.
A new charge will only be required if you want to borrow more than the amount that is registered on the original charge. You'll still need to apply for additional money and re-qualify.
Changing lenders when you have a collateral charge
A collateral charge may make it more difficult to switch lenders at the end of your term. Some lenders may not accept the transfer of your collateral charge mortgage.
To change lenders you'll need to discharge your mortgage. You'll need to repay, or transfer to the new lender, all loans you've secured with a collateral charge. This may include car loans or lines of credit. You may also have to pay fees such as legal, administrative, discharge and registration costs. Check with your lender for details and if any discounts are available to you.
https://www.canada.ca/en/financial-consumer-agency/services/mortgages/choose-mortgage.html
This type of registration is becoming more and more popular with The BIG banks and Credit Unions alike. There are a few reasons why financial institutions are switching to this. I've made a pro/con list for you to help you decide whether this may or not be good for you.
PROS:
1). Mortgage is registered at a higher amount to allow for future borrowing. This means if you had to remortgage in the future either for a refinance or a Home Equity Line Of Credit that you wouldn't have to re-register the mortgage and pay legal fees.
CONS:
1). All you debt with your lender can now be attached to your mortgage. A lender will usually use the term 'all indebtedness'. This means that your car loan, credit card and even your overdraft protection can be linked to your mortgage. This means that you have a risk of foreclosure for any other piece of debt held at that Financial Institution. Yes, you can be foreclosed on for missing your credit card payment.
2). The mortgage will be more costly to transfer at renewal if necessary. Typically a collateral mortgage charge will need to be discharged and reregistered should you decide to change lenders.
3).The renewal rates typically offered on collateral mortgages seem to be higher than they should be.
I often get questions from my clients asking if the Collateral Mortgage Charge is bad? The short answer is no. It is not bad. However, if your lender is registering the mortgage this way it is important that you understand how the mortgage charge works and understand that it will limit you in the future.

I usually recommend that if a mortgage has a collateral charge that the client ensure that they limit the amount of credit that they have at that lender. For example, Mr. and Mrs. Mortgage have their Mortgage, personal line of credit, car loan and two credit cards at BANK ABC. I make the recommendation, that they either move their mortgage to another lender or see if they can move some of their personal credit to another lender. There have been cases, where people have been put into foreclosure for some bad credit card debts. Unreasonable? Maybe. This scenario can even get more complex if the borrowers are self-employed and have their small business bank accounts with that collateral charge lender.
That's why it is important that you always come to your friendly neighbourhood mortgage professional for any advice surrounding your mortgage. We will always put our client's best interests FIRST and can usually save you $1000s of dollars in unnecessary interest and fees.
Peter Paley