After nearly 18 years in the financial industry, I have come up with some handy mortgage application tips.   Getting a mortgage has never been more complicated or confusing.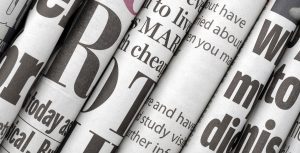 Here are my handy tips to make your application process fast & easy!
Income:  
Your employment and income is a very important piece to your mortgage application.  It is very important that your employment is permanent and that your hours are guaranteed.  Your lender is going to require the following.
Employment Letter: Your employment letter typically needs to be written by your HR Dept. or Manager and dated within 30 days.  The letter must be on company letterhead and contain your start date, position, wage/salary and guaranteed hours per week worked.   If your employer does not guarantee your hours, or uses the words "averages", "approximately" or "up to" when referencing your hours per week worked, then your income will not be accepted and you will need to provide the two most recent years T4s so that your income can be averaged.
Paystubs: It is preferred that your paystubs come from a recognized payroll company such as IBEX or Ceridian, or from the HR Department such of a big organization.  The CRA online paystubs that any employer can access are typically not accepted.   One test that we perform as brokers is to make sure that your Year-to-date income matches your employment letter.  For example,  If your letter states you earn $20/hour and are guaranteed 40 hours per week and is the 12 bi-weekly pay period of the year, then the Year-to-date amount on your pay cheque should be $19,200.00.
Irregular/Casual Income:  If you work part-time casual, seasonal, commissioned sales or contract, you will be required to be at your job for two full years and provide 2 years T4s and 2 years CRA Notices of Assesment.
Down Payment: 
If you are purchasing a new home, then your down payment is another KEY component of your mortgage application.   The down payment can come in the form of savings,  RRSP, TFSA, Gifted funds from a family member or friend, the sale of a home, or even an inheritance.   It is important to note that any savings component of the down payment must be in an account for 90 days and it is imperative that you the borrower provides a 90-day history of all savings used for down payment.

The best thing to do is provide 3 months of prepared statements that show your name, address, and account numbers.   If you are printing your statements on-line please ensure that your name can be tied to the printout, that the account number is visible and that the money has been in the account for a FULL 90 days.  Furthermore, gifted funds, your broker will provide with the appropriate gift letter to be completed by both your donor and yourself.
Credit History:  
Because your credit history is crucial to getting approved.  Especially if you are going to be purchasing a new home with less than 20% down.   Late payments are almost inexcusable by today's standards.  Make sure that all of your credit card payments are set up for pre-authorized payments so that you are never late.   Before you apply ensure all of your accounts are within their approved limits and if you ever had a collection notice, well, it has never gone away and will come back to haunt you on your mortgage application.   Using a broker is the best way to ensure your credit bureau is satisfactory.  We always check your credit and help you make the necessary changes/improvements to make sure that your score will qualify you for the best mortgage and even the best mortgage rate!
Don't assume anything.  Make sure you contact me today to start your application.   Our team will fully underwrite your application before we submit to a lender.  We will give you the advice you need to ensure that you are not paying any extra money in fees, interest, penalties or hidden APRs.   Our pre-approvals can be virtually guaranteed based on the information you provide to us.   I hope you have found this helpful and look forward to helping you with your next mortgage.  http://peterpaley.com