The Dangers Of CMHC Getting Out Of The Refinance Business.
CMHC and the other mortgage default insurers have exited the refinance business under the premise it is going to protect the Canadian Tax Payer. Some thought this was a prudent measure, others thought it was bad policy. We have been monitoring the effects as clients and potential clients have been coming into our office and applying for mortgage refinances.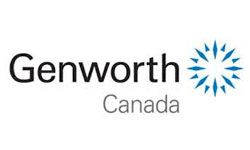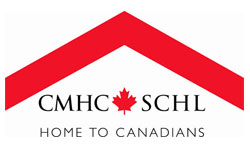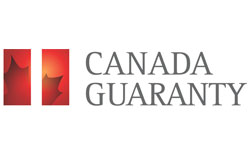 The new refinance rules are going to take effect on January 1st, 2018 which will subject anyone wanting to refinance their mortgage to qualify at a new stress test of either the Bank of Canada Qualifying rate or the contract rate + 2% (whichever is higher. I don't want to debate the policy in this blog post. I do want to point out what I hope is an unintended consequence.
Single or one income households are going to be drastically affected. Not only are costs rising gas, hydro, water, property taxes etc, wages seem stagnant and reliance on credit cards and lines of credit are on the rise.
While this is bad enough and will probably force 100s, maybe 1000s of Canadian families to sell their home, the real victims are going to be people living in smaller homes under 900 square feet and people living in what we in the mortgage industry refer to a "RED ZONE". A "RED ZONE" is typically a working-class neighbourhood that is plagued by high crime rates and various socioeconomic challenges.
Many lenders have put a moratorium on small houses in general and any homes located within their self-determined red zone. Winnipeg, in particular, has a large number of tiny houses 500 – 800 sqft located right across the city. From West Kildonan to St. Vital and from Transcona to Westwood, there are many homes that simply will not be financed by MANY, MANY major lenders. Winnipeg's red zone as a general rule of thumb starts at Portage and Main, goes west along Portage Avenue, then turns north on Arlington Street and continues all the way out to Church Avenue, then goes all the east to Main and finally goes all the way back south and ends at Portage and Main. My point is there are going a lot of houses not eligible for refinancing. We are finding even the credit union system is starting to shy away from these properties.
Before the last set of rule changes, CMHC and the other insurers would offer bulk insurance to lenders and these properties would ultimately be insured against default. It was a win-win for the lender and the client. Now, that the insurers are prohibited from offering insurance for refinances, lenders are losing their appetites for these small/higher risk properties.
I just want to be very clear that a homebuyer CAN purchase and CAN mortgage one of these properties because default insurance IS available for these types of properties in a purchase situation. The challenge is now and will be what will be the policy for the people that are living in smaller homes and that have located in these red zones?
In my opinion, these homeowners are going to have to sell their homes and hope they are able to qualify for a new one with 5% – 15% down or refinance at a much higher rate with a lender who still has the appetite for such risk.
What will happen to the condition of these homes if the homeowner isn't able to refinance to do maintenance and upgrades such as new roofs, foundation repairs, build a garage, replace the furnace or even the windows? What will happen to one-income-households that have a financial emergency or end up on a short or long-term disability?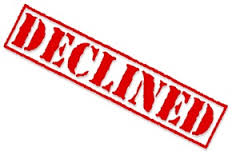 We are already seeing files that are being declined due to this property bias and quite frankly, I find it very alarming.
I would like to ask that anyone who reads this reach out to their MP and even their MLA to draw their attention to this small home and red zone paradox. In my opinion, it is imperative that the mortgage default insurers immediately roll out a policy/product that is specifically designed for these "riskier" properties.
If you or anyone you know is looking to refinance their mortgage, please have them contact my office directly.
Peter Paley
Senior Mortgage Partner
DLC – Spooner Financial
APPLY FOR YOUR NEXT MORTGAGE NOW!